Give the aquarium hobbyist in your life the perfect gift – the ability to get whatever they want for their aquarium! From fish, to corals, filters, food, and more.
2 ways to give...choose your delivery method!
BY EMAIL – Electronic Gift (e-Gift) Certificates Why wait for the post office? Send your loved ones an e-Gift Certificate instead! E-Gift certificates are electronically delivered within 24 hours to the email address you provide, on the date you select. Choose from 13 designs and personalize your message for the recipient!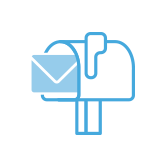 BY MAIL – Printed Gift Certificates Surprise aquarists with Printed Gift Certificates. Printed Gift Certificates arrive by mail within 7-10 business days. Economy ground shipping is free – we'll pay the postage!
PLEASE NOTE: LiveAquaria® Printed Gift Certificates and Electronic Gift Certificates are non-refundable and cannot be redeemed for cash.