Customer Comments About LiveAquaria.com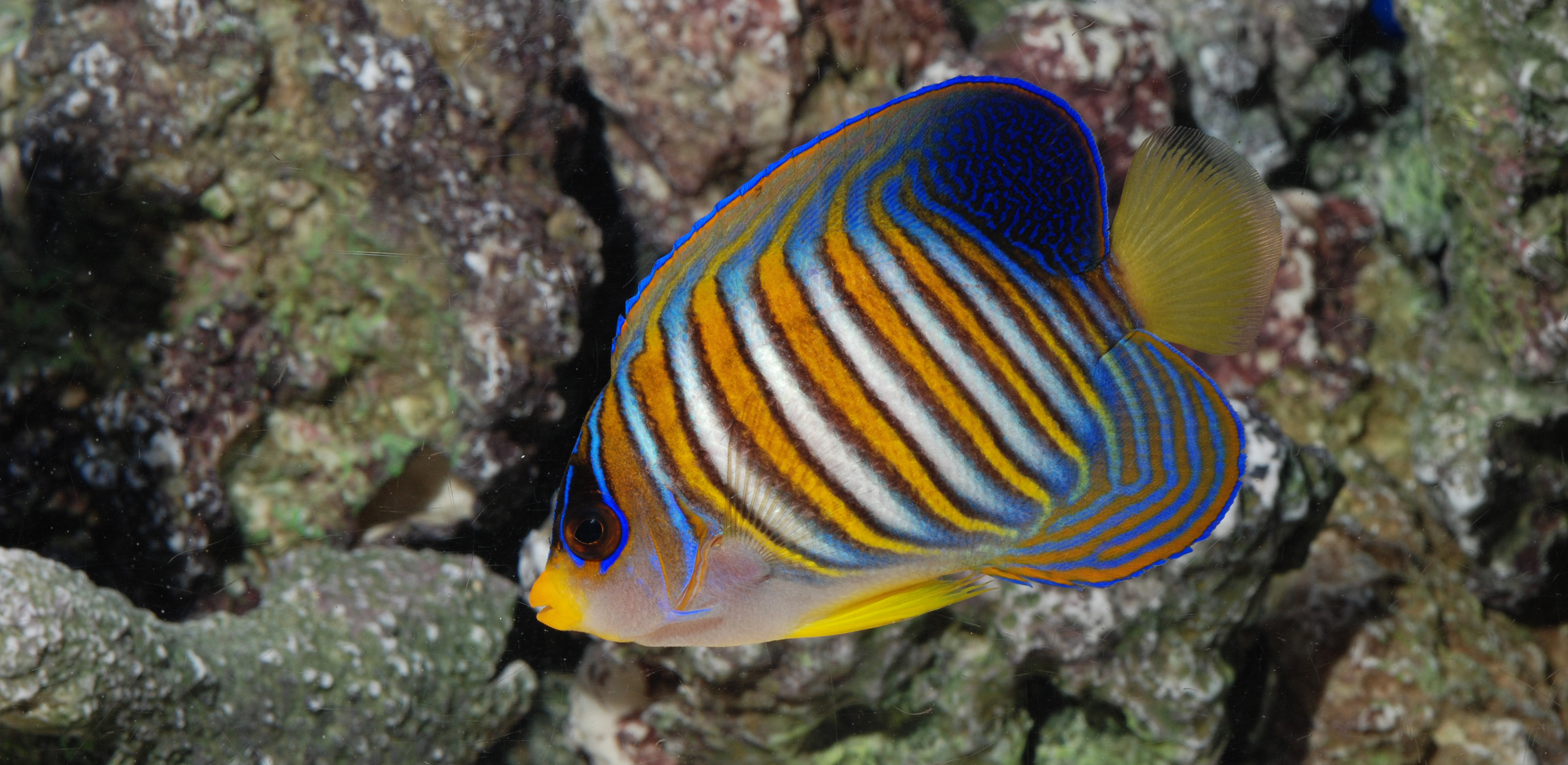 Your customer service is outstanding as well as your quality, selection, price and guarantee. I started shopping with Foster and Smith at least eight years ago for pet supplies for all my dogs, and now I buy supplies and livestock for my reefkeeping hobby as well. It's one stop shopping at its best and I have never been disappointed.
---
I have bought from other companies but your products have been the best thus far. I purchased a large order just a couple weeks ago, and everything was, and still is, beautiful and you were fast about getting it out to me. I just purchased more from you and I am very excited about the items. Thanks for your careful attention.
---
You guys are great. Terrific fish, very healthy. The only online store that I would order from!
---
I think that your website is really great. I found just exactly what I was looking for as I always do. Thank you so very much.
---
I have been nervous about ordering fish & corals over the internet, however I placed an order with LiveAquaria the other day and was very pleased! The Candy Cane Coral and other species I ordered are beautiful. I am very pleased and happy with my purchases.
---
I bought my blue tang through LiveAquaria 6 years ago and to this day he is still the healthiesT specimen i own. The color was absolutely perfect and he acclimated well, too. I can't give high enough marks to LiveAquaria for delivering such a high quality specimen to the public.
---
Just wanted to praise Liveaquaria.com for their flawless customer service. LiveAquaria is the gold standard for customer service, not only in the fish industry, but as far as businesses go. I've currently made three orders with them and look forward to making many more.
---
LiveAquaria is the best around. I would not even think of buying fish anywhere else. Not only do they bring in the best specimans but have the best customer service of anyone!
---
Another great order from you guys arrived well packed and healthy. Great work!
---
This is my go to place for my marine fish food! Great experience and quality. You can't go wrong with LiveAquaria!
---
I can say that I was a little scared to buy online, but it helped me that their customer service and shipments are fast and professional.
---
LiveAquaria is an amazing site and everything that I have ever gotten has arrived alive and I tell my friends and family about them all the time. I 10/10 recommend them as they are always stocked with stuff.
---
Another awesome order from L.A. Arrived today. I placed an order last week. The little female bellus angel you sent me is beautiful. She really wanted out of the bag, and as soon as she hit the water she was swimming around. I expected her to hide, but she started chasing "stuff" in the water column. I fed the tank, and she ate like a pig, two minutes out of the bag!!!!!! The corals you sent look amazing as well. Thank you for being such an amazing place to deal with.
---
I received my fish yesterday and wanted to tell you that you are awesome! You have sent me the most beautiful specimens and they are doing great. I don't think that I could have hand-picked better Live Rock! You are the greatest in the world and can expect more business from me. I also give referrals.
---
My order arrived in good shape. Your selections were wonderful, as usual. I've been in this hobby for most of my life, and I've ordered from almost every source available. You're the best, hands down!
---
Thank you for your pleasant and informative response. Being a customer service manager, I appreciate the quality service. Assuming that your product is as impressive as your selection and customer relations, you will be getting all of my business in the future. I will happily recommend your company to my fellow enthusiasts.
---
Thought I would drop a line and say thank you for the service. I got my dry goods today as well as the aquatic life, and am very pleased. First time ordering online and it was a great experience. Keep up the great work!
---
You guys rock! I was a little dubious about getting fish in the mail, but they arrived in excellent shape and have acclimated nicely to my aquarium. You have an incredible selection and unbelievable prices. They are so good, that I need not worry about paying shipping prices, even if I could find the same specimens around here, they would be MUCH more expensive. Keep up the excellent work!
---
Thank you so much for the information. By the way, I'd like to say that I've been very pleased since using your site and products. Once again, thanks for the service!
---
Live Aquaria sets the bar in the ornamental marine industry. The best livestock, and THE BEST customer service ANYWHERE
---
100% best service hands down!
---
LiveAquaria.com takes all the worry out of online ordering.
---
My shipment of aquatic life arrived on Thursday. I followed your acclimation guide to the letter and all of the fish survived and looked great the next day, even better than when bought locally. I just thought you would like to know that I am a happy customer and once these guys get settled, will be ordering again. The whole group is looking extremely well and eating. No ick or anything! I am impressed.
---
Excellent specimens! I have ordered from you twice now, and both times the orders have been packed with care and the quality has been outstanding! Thank you.
---
I am very happy with the service I receive from Drs. Foster & Smith. Any questions I may have or information I need is never a problem. I am also happy with the live delivery of your products.
---
Just received my latest order from LiveAquaria.com and wanted to let you know how pleased I am! The Blue Hippo is in great shape and has acclimated very quickly. The Open Brain Coral is just as pictured, maybe even better! You have great service and great people working there!
---
Thank you for your help regarding the Seachem ammonia kit. I just want to say that your website is awesome, the catalog is beautiful, and the customer service is great! You will be getting a lot of business from my fiancé and me. Thanks!
---
Thank you again for such superior service. Things worked out perfectly. My fish arrived on time while I was home and they are doing great. Thanks again for such superior service and attitudes!
---
I want to compliment you on your service. I have never mail ordered aquatic life before, and was pleasantly surprised with your service. Everything was handled quickly and courteously, and my pets were packed for shipping better than I imagined they could be. I also appreciate that your prices, including shipping for this order, were almost 20% lower than I would have paid at my local supplier. I will definitely order again.
---
Thank you. My order arrived today, intact, and... so far so good! I do appreciate your company being available to the public for information and purchases. I know there are other companies out there, especially over the Net, but so far, yours is the best by far. Of all the companies that I have contacted, you are the only one that has responded immediately, and with real, useful information. I train help desk analysts and operators, so I know about good customer service. Trust me, when I say that your company has something going for it in the "Customer Satisfaction" arena, I am saying it heartfelt and with much applause. Again, I am glad your company is out there.
---
I'd like to let you know that my fishes have been delivered to me and are amazing. I will be looking forward to buying another discus, but I want a checkerboard and hopefully you'll have them on sale soon! I'll be e-mailing you again to let you know how the fish are doing.
---
I must admit the first time I ordered fish through the mail I was somewhat apprehensive. However, Live Aquaria made the whole process quite easy and their staff are all very knowledgeable. I have ordered fish from them on numerous occasions and they have always stood behind their products. I would highly recommend Live Aquaria to anyone. There is no need to try any other mail order company because in my opinion Live Aquaria is the best.
---
Hello, I recently ordered around 19 plants. Just wanted to say packaging was amazing. Plants all look healthy and I will always recommend you guys to anyone I know. Keep up the good work.
---